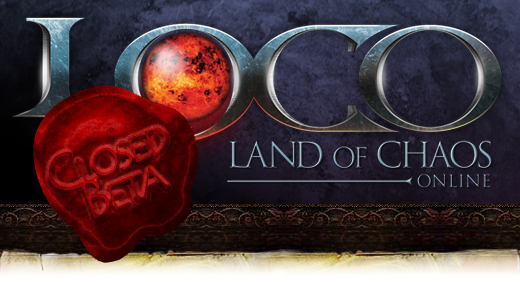 Are you feeling the same way we are? Are you standing in front of the portal to the Land of Chaos Online, impatient and trembling with curiosity? It is about to open for a lucky few of you who will be able to perform some ultra secret closed beta testing! Seize this opportunity to receive one of the very limited keys and be one of the chosen few that will get an opportunity to sneak a first peak at LOCO.
We are going to raffle off some keys amongst all applicants. Maybe you will be one of them? Mind that the closing date for applications will be the 17th of May 2010! With a little bit of luck, you will receive your key in eMail sent to the address that you used to register your alaplaya account with.
In order to apply for one of the rare keys, simply go to the application site.

Good luck,
Your alaplaya Team