These are the outfits found in the AP shop, they do not give any stat bonuses, but they do give a 50% increase in gold at the end of a match, good for making money quick to aquire better equipment.
Irene ClaudelEdit
Laair HathyEdit
Merino the GoldenbellEdit
Minity GreyEdit
NosferatuEdit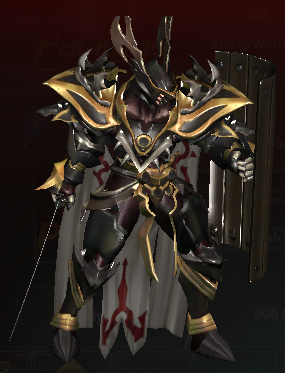 Randy RozzEdit

Very Mary BellEdit


Ellan RhinefordEdit
Ad blocker interference detected!
Wikia is a free-to-use site that makes money from advertising. We have a modified experience for viewers using ad blockers

Wikia is not accessible if you've made further modifications. Remove the custom ad blocker rule(s) and the page will load as expected.