We have a really great feature for you to shortcut your waiting time till the LOCO OBT launches. Create your own LOCO signature with this very simple editor. Just enter your nickname in LOCO, select a background of your choice and your very personal forum signature is ready.
You will find the signature editor here: http://sigs.gamona.de/loco
Please keep in mind that this page is only available in German currently. Here comes a small desricption of how it works if you are speaking another language.
1 Click the button 'Hol dir deine Signatur'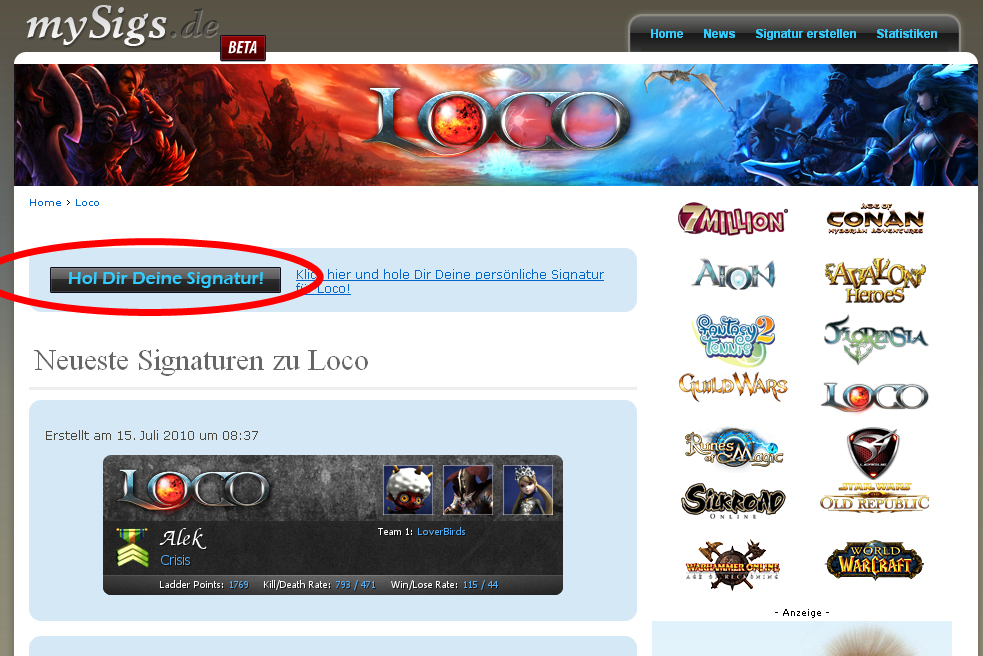 2 Enter your nickname into the array that says 'Name'
3 Select your favourite background by clicking the dropdownmenu named 'Hintergrund'
4 Click the button 'Hol dir deine Signatur' again
Just copy/paste the BBCode that appears into your forumsignatur settings We plan to add more backgrounds later.
Enjoy your signature. Of course you can use your signature in other forums as well (not only the alaplaya forum). It's up to you.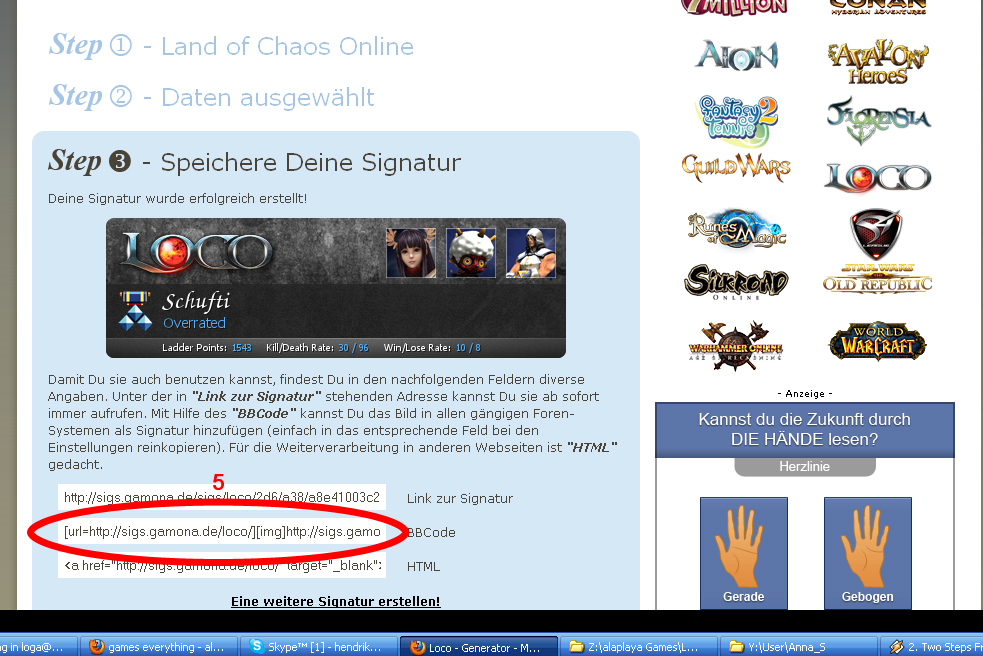 Your alaplaya Team